BINAURAL BEATS GENERATOR
To learn more about what binaural beats are, and how this software works, watch this short YouTube video.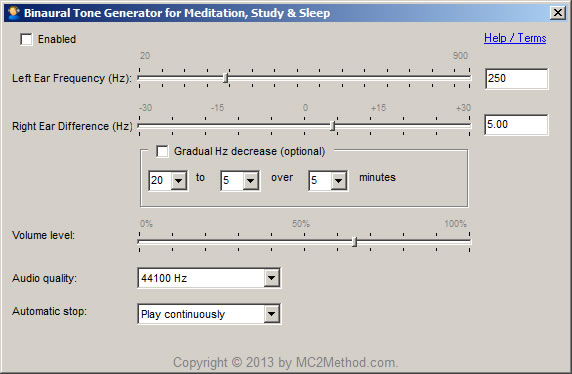 Compatible with Windows XP, Vista, 7 and 8. Mac coming soon!
DOWNLOAD INSTRUCTIONS:
First, to save the program to your computer, click here.
Doubeclick the downloaded file to run it. No setup is required.
If you ever want to uninstall, just delete the file. It's that simple!

Remember to watch this short YouTube video for a demonstration of how the software works.
If you have trouble, please click here to contact us.